Newsletter Subscription
Subscribe to our newsletter to receive latest news.
Mission Statement
The purpose of the Broad River Antique Power Association (BRAPA) is to promote the identification, acquisition, restoration, preservation, education, and exhibition of agricultural, mechanical, household, and industrial devices as used in the by-gone era and commonly referred to as antique power. It shall also be the purpose of the Broad River Antique Power Association to promote, provide, and maintain such activities and projects, and also services for the education and enjoyment of the general population.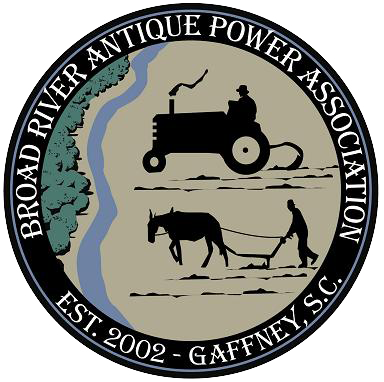 Membership Information
Belonging to BRAPA is as simple as enjoying and having a love for antique tractors, trucks, engines, garden tractors, old industrial equipment, and that of like nature. You may even enjoy horses and mules as well. Being a member of BRAPA does not require ownership of such equipment.
In an effort to see younger men and women become involved with antique tractors and equipment, we have begun actively encouraging FFA students to participate in our events and gatherings. This effort includes the two local FFA chapters, students who are in good standing, to become junior members of BRAPA.
The club meets on the first Thursday of every month in Gaffney, South Carolina. We collect membership dues beginning July 1, when our fiscal year starts. Family membership dues are only $30 per year. If you would like to become a member of BRAPA, please download, print, and return a membership application.
Our Sponsors